Direct Hire
Posted 1 month ago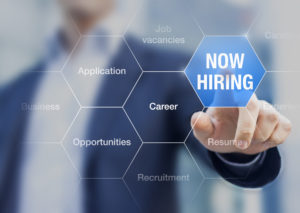 Seeking an IT Network Administrator (Los Angeles/Orange County CA). Ideal candidates will have a minimum five (5) years of experience in systems administration and a Bachelor's degree or equivalent knowledge in Computer Science, MIS and/or related fields of study. Candidates will also have the ability to collaborate and communicate with others, as well as demonstrate proactive organizational ability and expertise. Strong critical thinking and problem-solving skills are a must.
The IT Network Administrator will plan, manage, and implement systems including the IT Infrastructure located at the two data centers (Los Angeles and Orange County) and run both state of the art cloud solutions as well as native software applications.
Basic Duties include but are not limited to:
· Manage the security of the information stored in databases and files both in the data center and in the cloud
· Managing the purchase/upgrade of existing equipment in the data centers and the end user devices.
· Manage the upkeep of the infrastructure and applications to ensure that systems are current, up to date and available with minimal downtime
· Manage servers including monitoring server health, monitoring/managing server disk space, apply monthly server patches, managing untangled open VPN software, managing HP MSA 2040 SAN, managing Veeam backup, and Azure cloud backup.
· Manage the network including Active Directory (AD), manage network addresses ranges (TCP/IP v4), manage DHCP, manage AD Login Scripts, Network Drive Mappings, monitor for unusual network devices, patch cable management, and manage external DNS hosting.
· Manage copiers/printers including maintenance contracts and contacting them for service
· Manage Software Licenses.
· Manage the documentation including user login logs, IP addresses, LAN & WAN diagrams, hardware architecture (servers, switches, desktops, laptops) and vendor contact and contracts.
· Manage the configuration and enhancements to the custom software applications, including user access controls.
· Interact between staff and the application vendors for Procore, Timberline and uCOREM to troubleshoot issues and to provide training as needed.
· Manage the 'help desk' and training to ensure that end users have the technology they need to do their day to day job.
· Manage day to day activities including onboarding and training users, managing Active Directory (AD) accounts; manage the phone system (ShoreTel), manage email accounts (Office 365), manage user equipment (computers, laptops, printers, cell phones, cellular USB wireless devices) and managing patch updates.
As an employee-owned company, eligible employees have a unique opportunity to share in the success of our business. We offer: 401(k), medical, vision, and dental insurance provided, along with vacation, sick and holiday benefits. The company encourages employee involvement and sponsors volunteer opportunities to serve the local community.